Hi everyone.
I hope all has been great to all of you. I was given the opportunity to interview the owner of Soma Hammam & Spa -- the lovely Lourdes Juan. Lourdes has been named as one of Calgary's Top 40 under 40. It was a really good conversation with her, I really do appreciate her insight and views about beauty. She currently operates two spa locations. The one I visited was located in the Seton area in Calgary on Market Street. While the other location can be found on Strathcona Boulevard (for more details, check out their website for more information).
For those of you who are not familiar with what is a hammam, according Soma's website, a hammam is:
A Hammam ritual is a Middle Eastern treatment that focuses on deep relaxation and full-body cleansing. Resting on a warm stone platform, a series of scrubbing, soaping, rinsing, and massaging will give you the ultimate escape. Soma Hammam & Spa will be home to the

only

hammam in Calgary!
With this edition of Take Care Always, I approached doing this piece with Lourdes in a face-to-face interview. Thank you so much to Lourdes for taking the time out of your busy schedule to meet with me. Thank you to Marie for introducing Lourdes to me. Special thank you to Santi who took care of me during my appointment at Soma (Market St. location).
The Hammam experience is definitely different compared to your typical idea of a spa treatment. It really is a detox experience. Living in such a dry climate that is Calgary, I really do recommend everyone to try this. The pricing is very reasonable ($88 - $248 depending on which package you choose), and you are suggested to do a treatment like this every 3-6 months. I've been told that I have Keratosis Pilaris, which is a harmless skin condition, and initially I was worried if the body scrub would aggravate my skin, but I saw such a huge difference with my skin after the treatment. Keep in mind, I have tried tons of products to calm, soften, and soothe my skin!
Keep reading to see the photos and the interview with Lourdes...
V: Hi Lourdes, thank you so much for meeting with me, and inviting me today. I really do appreciate your time and this opportunity. I just wanted to start off with the traditional interview question (haha)-- Tell me a little about yourself.
LJ: I am the owner and director of Soma Spa. We have the Seton location, which is a hammam and spa. It houses Calgary's only hammam. And we have Soma Aesthetics which operates in Angles Salon in Strathcona. I am also the director of LMJ Consultants, which is my development consultant company. I am the founder of Leftovers Foundation, which is a non-profit that delivers food that would be otherwise thrown away from vendors such as restaurants, grocery stores, and markets. We deliver them to service agencies to help those in need. I am the co-founder of Moonlight Market which will be Calgary's first Asian night market.
V: Wow! Busy, busy lady you are! From what I've read about you in a Calgary Herald article, you used to work for a medi-spa (medical aesthetics spa). I know that you had mentioned in that interview, you were against (lack of a better word) certain treatments like botox and other treatments under that category for women. I found that was a such an amazing thing, because we live in social-media fueled society where our beauty standards have been reflected by what is trending on Instagram or Twitter. I feel even more than ever, women are pressured to conform to a certain type of beauty. What keeps you going?
LJ: From the beauty perspective, I think it's important for people to take time to themselves. So I think that the relaxation component-- the whole taking time out for yourself, that whole concept stemmed from the quick fix idea which is where I was working before. It's not that I am necessarily against it [botox]. It is a great product, it works well. I am not opposed to looking at doing something like that in business or to inform others about it. People miss out on the fact that we need to de-stress ourselves and center ourselves. Find out the root cause of problems rather than finding quick fixes. That's what Soma is about. That's how we started. We like to focus on relaxing, recharging, reconnecting and having a natural beauty approach to things.
V: From what you mentioned earlier, this is the only hammam in Calgary. What made you want to pursue this route opposed to other variations of spa treatments?
LJ: We are Calgary's only hammam. There was another hammam and they did a really great job and they were located on 17th Avenue. We are located pretty far down south, as you know. We cater to that hardworking Calgarian. Calgarians are for the most part, really hardworking. Everyone has two to three jobs, everyone works really hard in downtown and they come home to their families. We just want to have that space for people to recharge and relax. The Hammam idea started when I went to Turkey in 2009. I had a hammam treatment for myself while I was on a spa tour. I was trying different types of spa treatments. The hammam treatment really spoke to me! You'll see when you get one! It's very different from what you would normally have in North America. In Turkey, it was an aggressive treatment. It's very revitalizing, and the purpose of it is to "get the demons" out of your skin. It's really invigorating. I wanted to take elements of that and modify it for Calgary. The feeling that I felt after I had the hammam treatment in Istanbul. Until now, I have not been able to replicate it. Because you feel amazing after the treatment, it's a full body exfoliation. We do the traditional cleanse and then we do the traditional exfoliation scrub. With the Grande Hammam, you'll also receive an invigorating scalp massage and the relaxation after that. We then finish with a full body massage. It's quite modified from what I had in Turkey. But all the elements are there to be a shock to your senses to be really invigorating and get your body recharged, it will leave you feeling centered after.
V: Awesome! Thank you, thank you. What drives you? Because you are such a busy woman with so many adventures (and endeavors).
LJ: I actually love that! I love that word! [adventures]. It's my favorite word to describe my day! "The Adventures of Lourdes"! What drives me? You know, I have really great teams that I built, that we've built (my sister, my brother-in-law and I) and they rely on me; they rely on us. I don't want to let them down. I work alot with my team. They inspire me, they help me, they motivate me, and I just want to create really great atmospheres for them to work in. Everything that I do, for every team from non-profit to the business side of things, I want them to enjoy what they're doing. I'm always trying to work with them to make their work days easier.
V: Before we started this interview I told you what Take Care Always is in a nutshell. Final question, what do interpret, and what does "take care always" mean to you? It can be anything.
LJ: I like that actually! It's very spa-like! It's what we do here! I'm super busy and it's the first thing I forget to do-- take care of myself. I think that people typically need a constant reminder to do that, to take care of themselves. Put themselves first. I think that we don't do that as often as we should. We can't take care of other people, show compassion to other people, if we don't show compassion to ourselves.
V: I really appreciate those words! Thank you for that. So, being in Calgary, and you being so experienced in this industry, and because we live in such a dry climate, what would you say is something that Calgarians forget in terms of our health and beauty that we should be implementing in our daily routines?
LJ: My number one thing is if you think you drink enough water, you probably don't. And even if you don't think you drink enough, you definitely don't! We are in really dry climate. Which can be a great thing, we just need to properly hydrate, it is the most inexpensive way to take care of your skin, and to take care of your insides means to properly hydrate. I think people also mistreat exfoliation. I think that they over-exfoliate, or under-exfoliate. That's what the skin therapists are there for, they can analyze your skin (body and face). They can also inform you of what a good protocol or procedure is right for you, and what ingredients would best help you exfoliate.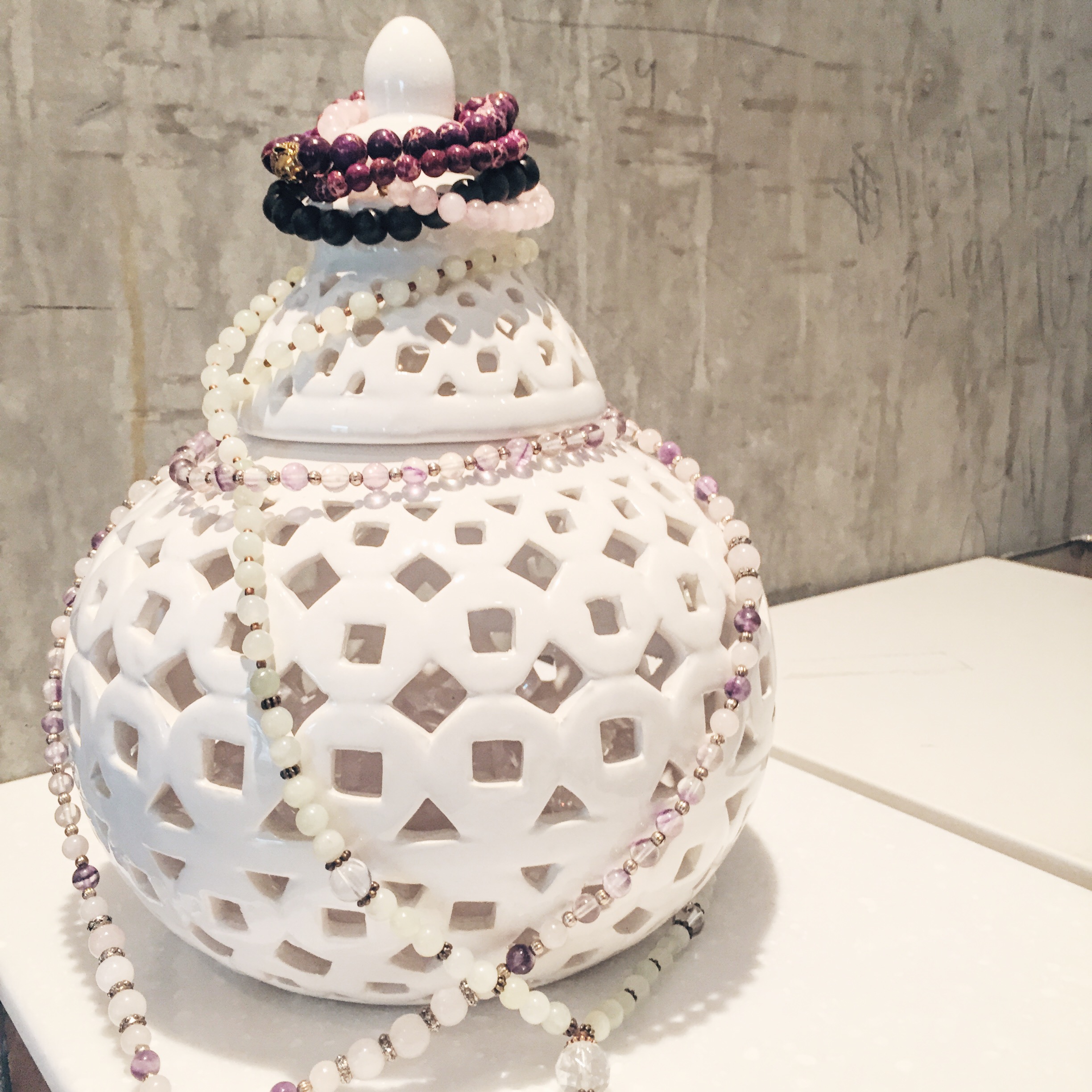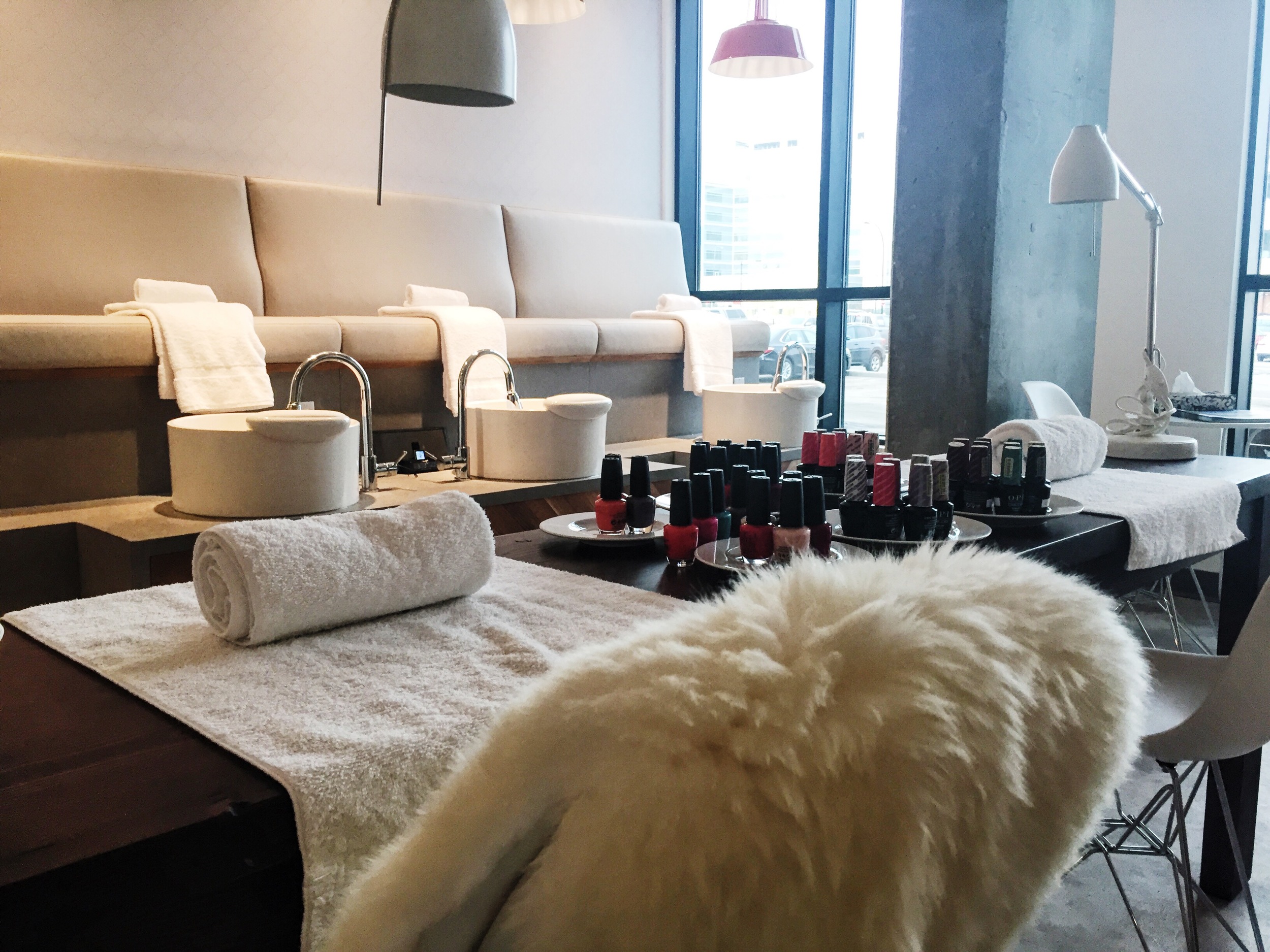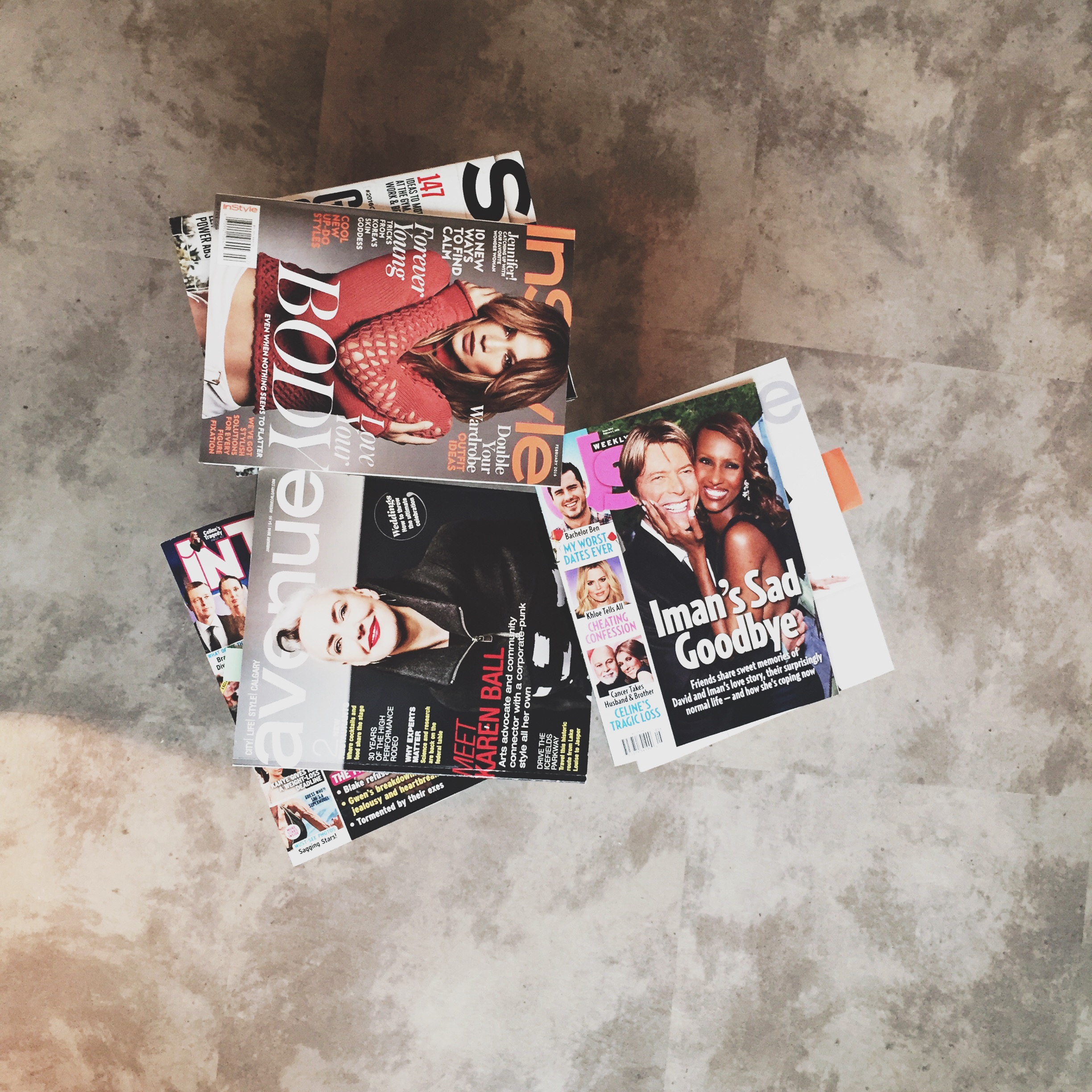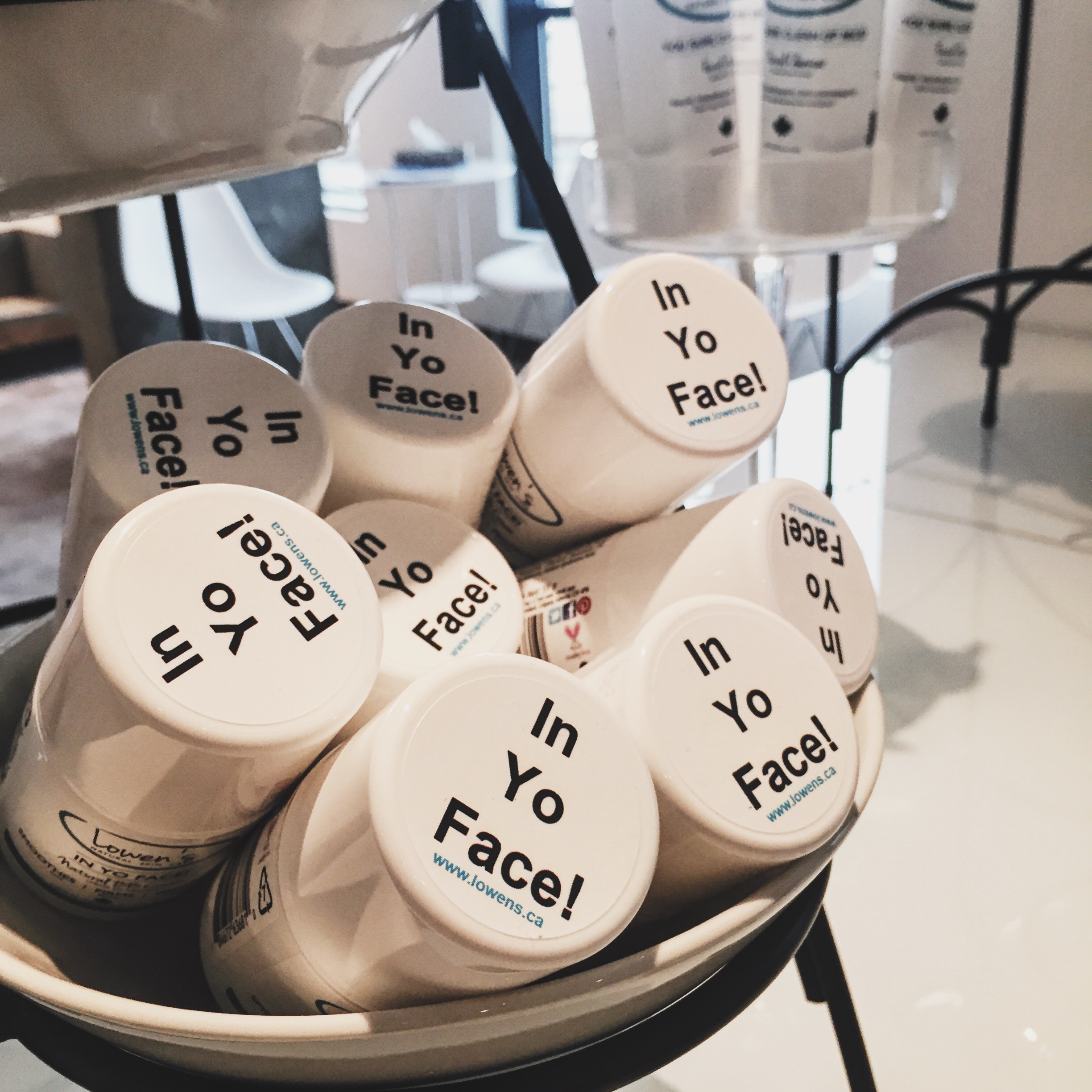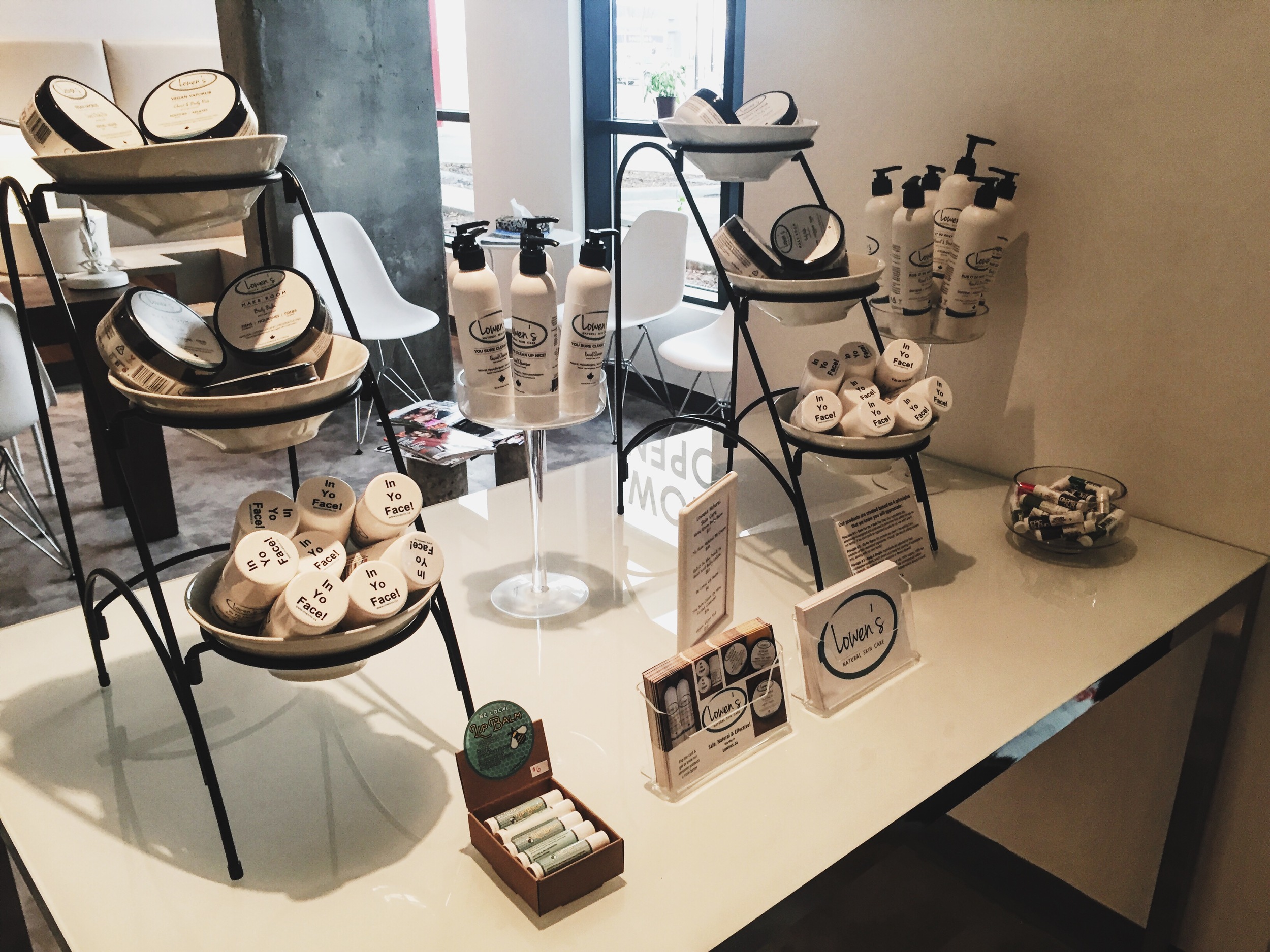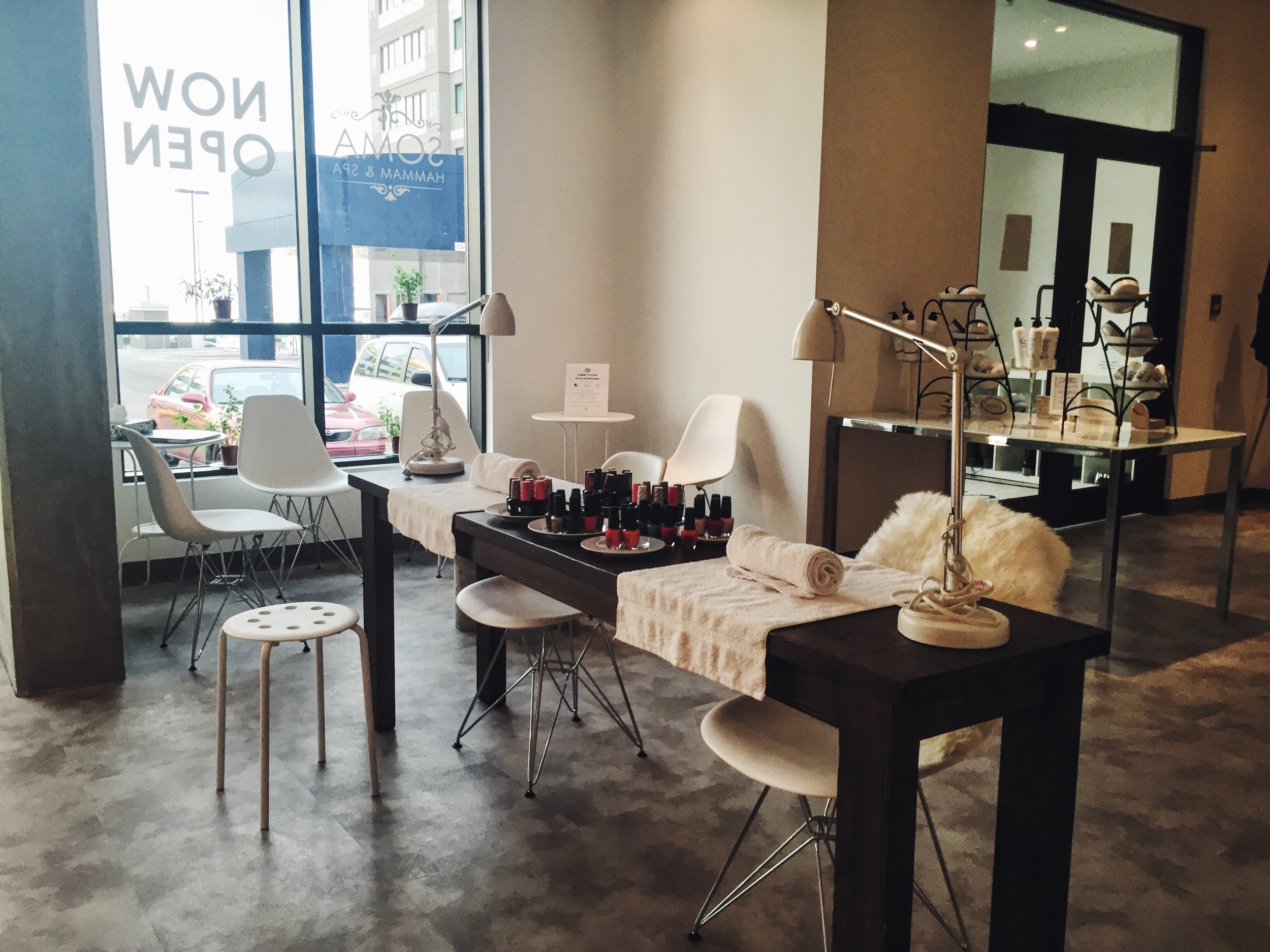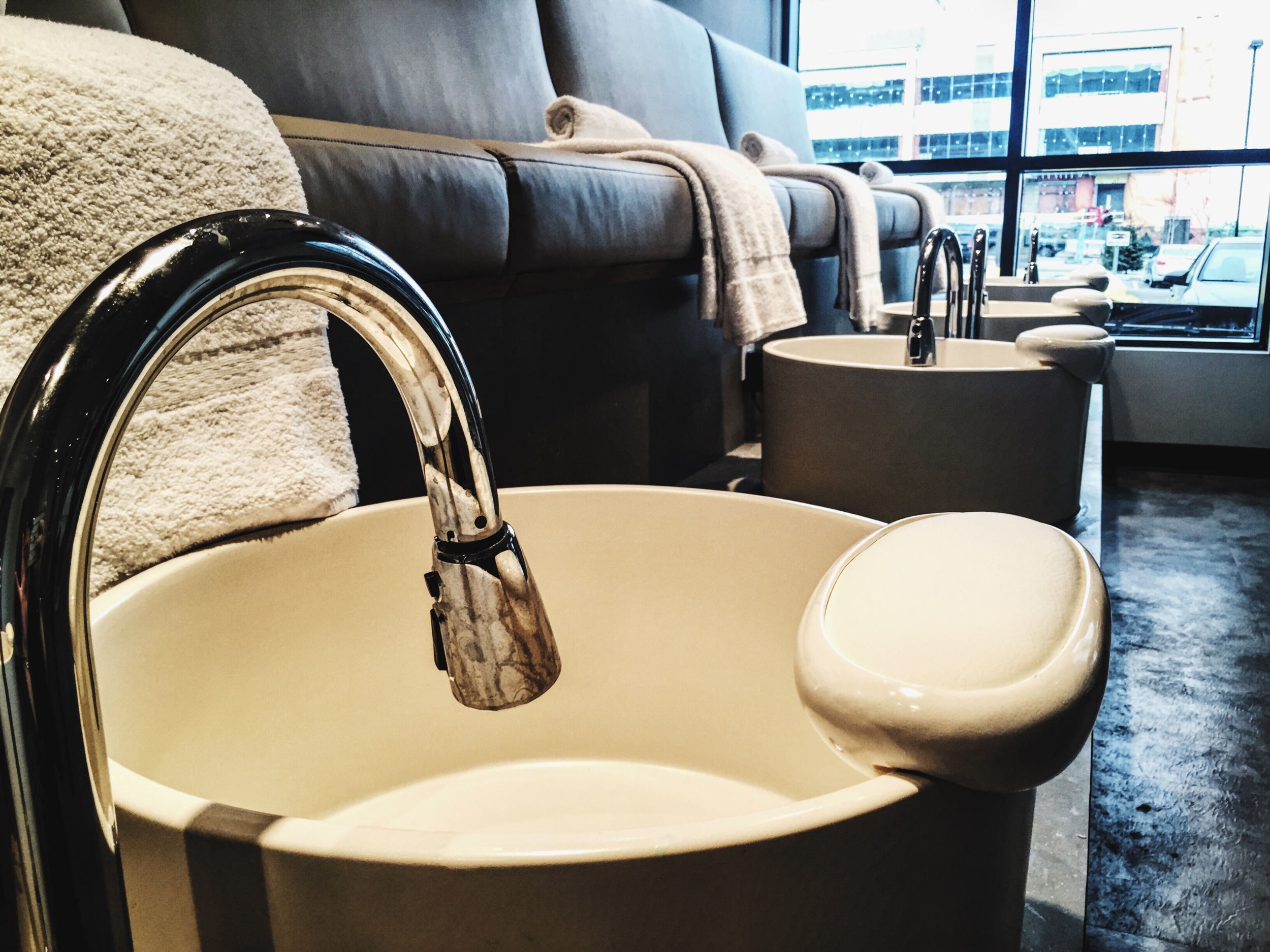 Once again, thank you so much to the Lourdes and the Soma Spa team! I am looking forward to visiting you guys again!